National Contact Points
National Contact Points (NCPs) are responsible for providing support, advice and assistance to the whole scientific and relevant business community on all aspects of the European Framework Programme for Research and Innovation (now Horizon 2020, future Horizon Eu-rope).
The main responsibilities and activities of the Health NCPs are:

Inform and raise awareness in the national community about Horizon 2020/Europe and associated programmes in the area of Health.
Disseminate general and specific information about Horizon 2020/Europe and associated programmes in the area of Health, including open calls, rules of participation, and proposal submission.
Provide specific assistance to researchers and organizations in order to improve national participation in Horizon 2020/Europe: call identification and topic framing, action types, partner search, rules of participation, role and responsibilities of consortium members, ethical aspects, etc.
Organise promotional events (infodays, seminars, confer-ences, newsletters, workshops) and training events (e.g. pro-posal writing).
Raise awareness of innovation activities in Horizon 2020/Europe, in particular with regard to the participation of businesses and public administration.
Inform about other European research and innovation pro-grammes relevant to Health (European Health Programme, COSNIE, Eureka, future Digital Europe, etc) and establish col-laboration networks with their support services.
Collaborate in the preparation of the national position on the Health Committee Programme, associated programmes and partnerships, through consultation with the national commu-nity and strategic coordination within the PERIN network.
Systematically monitor the results of tenders in the area of Health, contributing to the update of the "Observatory of Na-tional Participation in European Programmes", supervised by the PERIN network.
Elaborate periodic analyses and reports on the national par-ticipation in the health area, defining improvement strate-gies.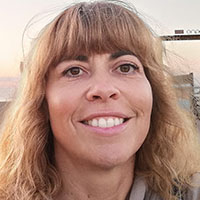 Anabela Isidro
Vogal Executiva da AICIB
Ponto de Contacto Nacional e Delegada Nacional para a Saúde no Horizonte Europa
+351 910 700 176
Call to a Portuguese mobile

Isabel Carvalho-Oliveira
National Contact Point and National Delegate for Health on Horizon Europe
+351 910 502 378
Call to a Portuguese mobile

Afonso Duarte
National Contact Point and National Delegate for Health on Horizon Europe
+351 910 499 123
Call to a Portuguese mobile